Pretty Yellow Beer 🍺
There are rarely times I'm willing to go to a beer fest. I find them to be overwhelming and are a bit too debaucherous for my constant fatigue and anxiety. I enjoy beer a lot like how I enjoy most everything else: quietly, as I fare poorly at a video game, or alongside a conversation with a few close friends. However, the beer fest I went to in Portland, Maine last weekend was built entirely around Pilsners. The fest was Pils and Love run by Oxbow Brewery. For those unfamiliar with beers, Pilsners are typically pale lagers with a light to medium body, bright carbonation, crisp, floral to citrus in flavor/aroma depending on the hops used, and often with a sweet corn flavor. ABV hovers between the low 4s and high 5s, where I believe most beers should be, but I digress. It's a style of beer that tastes especially good when it's hot out or really any time at all when it's brewed well.
However, I don't intend to use this post to speak only of the festival, but instead of the first pseudo vacation I've taken in about a year and a half. (I haven't actually taken a vacation since August 2014. Vacation, in my mind, being more than a weekend and not work related. Not important… more me thinking out loud.) I chose to be the proud and intrusive third wheel and travel to Maine with my sister and her boyfriend. They were great travel companions and I know at least one of them reads this (hint: it's not my sister).
The trip started at 6 am on Friday after a very long 12-hour day at work the day before. I slept for a chunk of the car ride, but I could not get comfortable. Luckily, I packed my Switch and knocked out a couple hours playing Breath of the Wild. Our first stop was lunch at the Great Lost Bear. Before we arrived, I was informed of a BBQ dish they serve in a mason jar. It was called BBQ Hot Mess and I'm so glad I ordered it. It was glorious. The jar was topped with a jalapeño popper. The first layer was coleslaw, then pulled pork, then mac and cheese. I chased it all with a Maine Beer Company Peeper Ale, a local pale that can be easily found in NJ, but always tastes better when you drink it in its home town. Afterwards, we met some friends from TalkBeer at Oxbow Blending and Bottling. I had a Tourist Season, a Mandarina Bavaria single hopped saison.
We quickly popped over to Bard Coffee in downtown Portland to get a pick-me-up so we could all recover from our food comas. I got an Ethiopia Hambela pour over, which was approximately the temperature of lava (very good though once it had cooled). With some fresh caffeine in our hands, we headed to Allagash Brewing for a "VIP" tour of the brewery. This actually may have been my favorite part of the entire weekend. We were scooped up by Bob, Assistant VIP Tour Coordinator (This is how truly wonderful Allagash is. They have members of their team not only dedicated to guest relations, but to making sure industry nerds like me have someone to ask too many questions to and to get the chance to see the facility in a structured way that doesn't interrupt a production or cellar person's job. /gushing). We were a group of about 20 or so. Right off the bat, we were handed bottles of their House beer, a beer only sold at the brewery (Which is a shame because it is a damn good beer. I'm also regretting not buying any, but I brought home plenty of beer.). It's a Belgian house or table beer that comes in at 4.5%. Citrus and Belgian esters play well together. We started in the "bunker" where we stood underneath the cones of their enormous fermenters secured into place precariously above us by a great deal of concrete. We ventured past some yeast tanks to the Brite tanks. They actually condition all of their beers instead of force carbonating by introducing table sugar and champagne yeast. This does add some time to their turn around, but it lends itself very nicely to the style of beers they're producing.
Next stop was their temperature controlled barrel room that housed a number of their Jack Daniel's barrels and other clean barrels. From there we entered the bottling area with their 35(I might have that number wrong, but it was definitely in that ballpark)-head filler bottling line and a cork and cage machine that was very cool. We were then lead to what I was anxiously awaiting since the tour began, the lab! I actually managed to derail the tour because I immediately got caught up talking shop with the lab manager, Zach. The group actually ended up leaving me behind so I could continue to nerd the fuck out and they could continue the tour. I was so engrossed by the lab I actually didn't take a single picture. They had some really cool toys: a non-destructive laser that can determine package CO2 levels without the need to pierce the bottle (very useful in a brewery that conditions with sugar and additional yeast), an Invisible Sentinel Thermocycler (a plug and play PCR tool with tests kits for brewery specific spoilers. I have one in my lab it's a great tool, but very expensive.), a Real-Time PCR instrument that can be used alongside more traditional DNA extraction techniques, an incubator the size of a refrigerator, a cryogenic freezer (they're beginning their own in-house yeast storage and propagation program in an effort to wean themselves off relying on outside yeast providers), and so so so much more.
I talked Zach's ear off for a little while longer and met back up with the group. They were checking out the wild beer area of the brewery. Lots and lots of wood of different sizes and kinds. We were then treated with some bottles of their Coolship series, which was very generous! Here's a really great post on their coolship process. After tasting the funky treats, we got to see where the magic happens. The "Koelschip" is housed in a tiny shed sharing a wall with the production facility so the wort can be brought in through a beer glory hole. The windows all have gorgeous stained glass and the cooship itself takes up about 80% of the room.
The tour wrapped up next to the brewhouse. We couldn't get too close because they were doing some maintenance, but it was neat to see their set-up. They had a vessel to inject Belgian candi sugar into their brews, which isn't something I've seen before. After picking up bottles of Fluxus 2017 and Coolship Resurgum and saying many thank you's and goodbyes, we headed across the street from Allagash to Foundation Brewing. We shared a quick flight of Riverton Flyer pilsner, Zuurzing sour saison, Cosmic Bloom hoppy ale, Burnside brown ale, and Epiphany "Maine IPA". We walked around back to where Austin Street Brewery is located. We shared another flight of Patina Pale, Succinct German Schwarzbier (usually not a fan of this style, but this was incredibly drinkable), and Rally session ale. I did not taste a bad beer the entire afternoon.
A quick stop back at the Airbnb before dinner at Eventide Oyster Co. where I gorged myself on a half dozen local oysters, a scotch egg with smoked blue fish and picked onions, tuna tartare, and a whoopie pie. Most everyone else opted for the infamous Brown Butter Lobster Roll and some were disappointed by the portion compared to previous visits. I recently found out I have a mild allergy to shrimp so I skipped the lobster (Also, it's a spider. Like no thanks lololol.). The next day involved a seemingly endless search for a place for breakfast that didn't involve an hour wait. We landed on Local Sprouts Café, which was a happy discovery. The food was very good. I had two eggs over easy, home fries, corn bread with lard, side of bacon, and a big mug of coffee (some of which I dumped in my lap).
With a few more hours to kill before the start of the Pils and Love fest, we headed to Bissel Brothers. The line was nearly to the front door, but moved pretty quickly. Got samples of Dangol lime ale and Diavoletto session ale and picked up 4-packs of Substance IPA and Lux rye ale. Very cool spot, but very busy on a Saturday afternoon. I also tried (stole) tastes of Industry Versus Inferiority IPA, Here's to Feeling Good All the Time IPA, and Reciprocal Australian dry hopped double IPA. A quick hang out with the Airbnb cat, Capi, and a powernap, we were off to South Portland for the fest!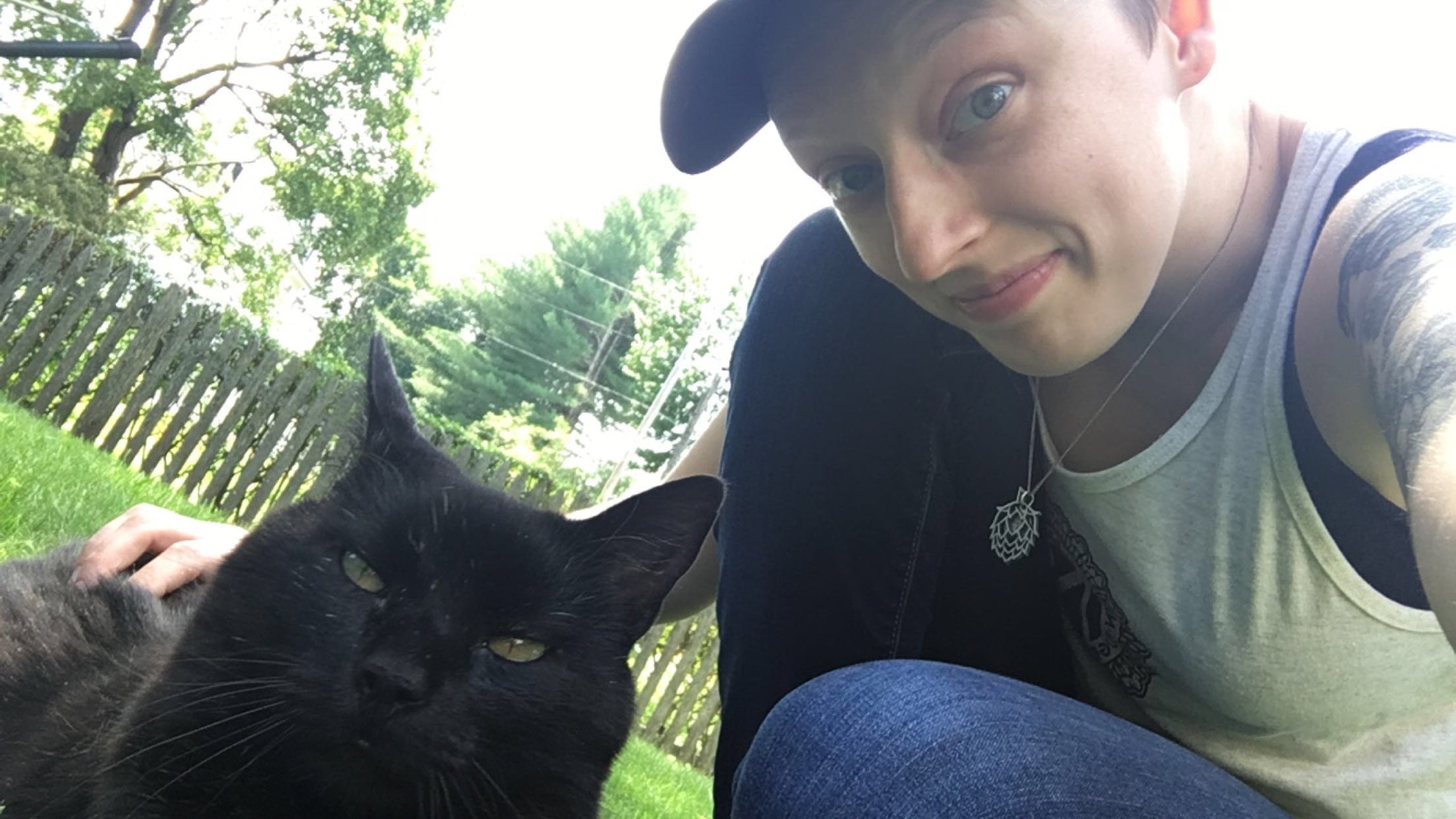 After clouds and rain for the previous 24+ hours, the weather and sky had finally cleared and the sun was shining! There was a total of 59 different pilsners pouring at the event. I had no intention of trying them all (and I hope no one did!) so I just tried to try the breweries I don't normally find at home. A favorite amongst the group I was with and seemingly amongst the crowd as a whole was Birrificio Italiano Tipo Pils dry hopped and served in a cask.
I did, unfortunately, come across a beer with diacetyl (think movie butter popcorn) and one with butyric acid (think bile/acid). Otherwise, everything was delightful. Some highlights besides the cask beer were Holy Mountain's Three Fates, Oxbow's Luppolo, Russian River's STS Pils, and Tired Hands' Trendler. I started the day with a Frankfurter from Highroller Lobster Co and ended the day with four oysters from O' Oysters. The day was beautiful and not too cold or hot. The scenery was Maine AF. I think if this event happens next year, I would absolutely go. After the event, we all had every intention to keep the day going, instead we all passed out at our Airbnb until the next morning. 5 hours of drinking in the sun does that to a person.
Feeling guilty for losing the entire evening to PTFO, we decided to make the most of Sunday. We said goodbye to the Airbnb and our animal friends there and checked out The Holy Donut's Park Ave location. They make their donuts out of potatoes! I tried pomegranate and sweet potato with ginger glaze. No breweries were open at this point in the day, so we hit the Wholefoods to pick up beer we didn't get a chance to buy elsewhere. I picked up Rising Tide's Maine Island Trail Ale and Pisces gose, Oxbow's Crossfade saison, Foundation's Riverton pilsner, and a bottle of Urban Farm Fermentory's wild blueberry kombucha for the road. Our next stop was Deciduous Brewing in NH where I tried their Sheen dry hopped gose, Grove pale ale, Gleam Berliner weisse with passionfruit and raspberries, and their two New England IPAs: Bale and Stack. I took a 4-pack of Stack and Sheen and a bottle of Cab Albricot a cabernet barrel aged Lambic with apricots (very excited to try this!). I have nothing but nice things to say about the guys here.
For lunch, we headed east to Portsmouth to check out their Row 34 location. Everything we had was delicious, but expensive and not very filling. We got an enormous platter of oysters because how could we not? Next was Exhibit 'A' Brewing where they served their Kolsch, Goody Two Shoes, in a traditional Kolsch glass like those used in Cologne (thin and straight walled glasses known as the "stangen"). It was my favorite beer I tried here and I thought the use of the proper glass was a nice touch. I grabbed 4-packs of Goody Two Shoes, Leitmotif: Opus 5 citrus forward kettle sour, and a can of their flagship IPA The Cat's Meow. Our final stop for the day would be to Jack's Abby and its ale, sour, and barrel experimenting space, Springdale Barrel Room. We had dinner at the Jack's Abby portion. We split a margherita pizza and a charcuterie board I tried The Cranberry Berliner, Spill the Tea IPL brewed with green tea and citrus peel, Amirite?! IPA, and Post Shift pilsner. My sister will be the first to point out that I also finished her sample of PB&J Barrel-Aged Baltic porter after a bit of miscommunication (I regret nothing). After dinner, we picked up some packages from their retail area. I walked away with a 4-pack of Amirite?! and Pearly wit (these are actually both Springdale brands.).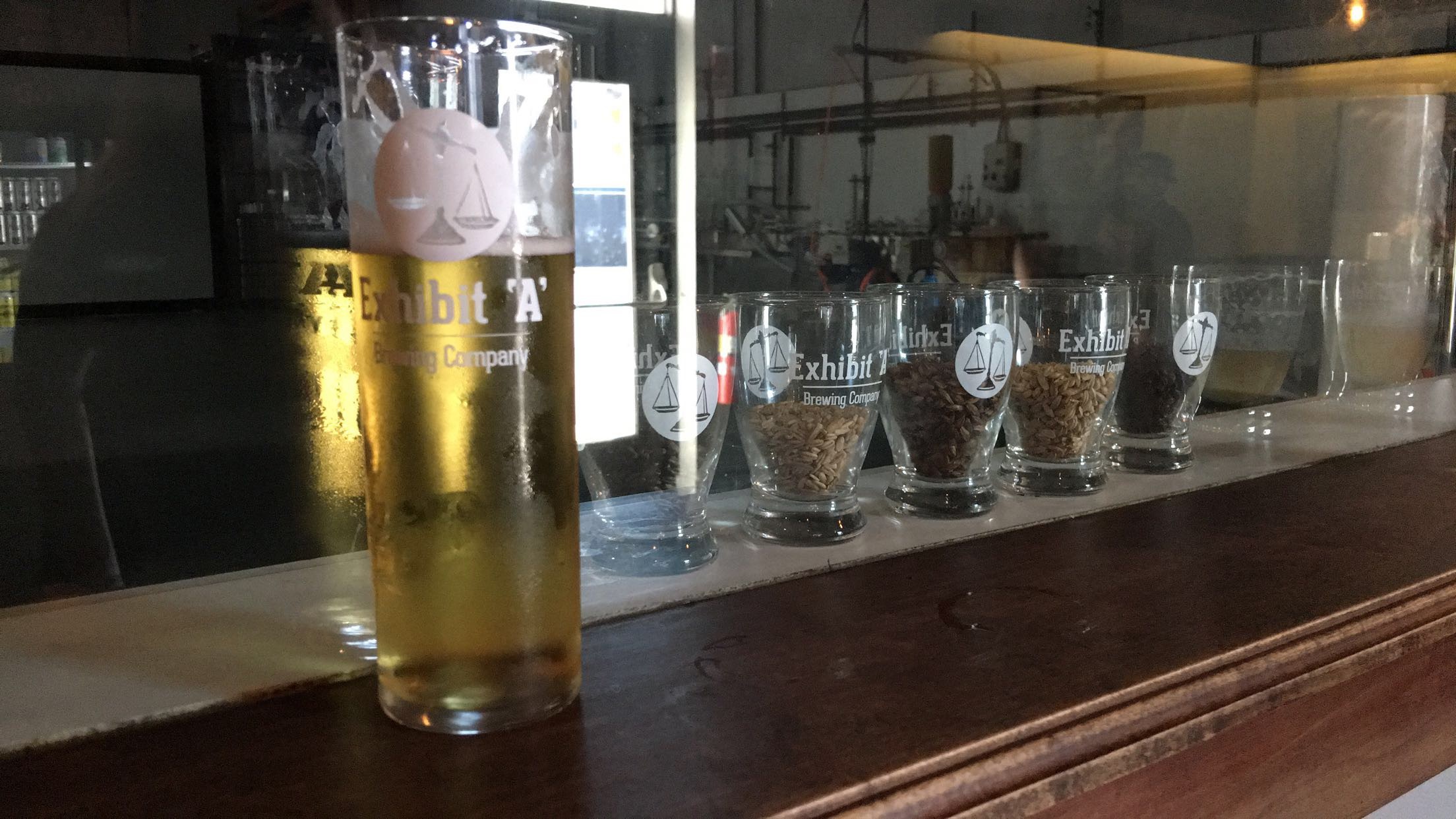 We walked next-door to Springdale. It's an outrageously enormous space FILLED with wood. Springdale is only about 7-months old and I look forward to what will come out in its future. Between the three of us, we tried everything they had on tap (that we didn't try at Jack's Abbey), including samples that were straight from two barrels that had attached directly to taps (we tried Cerbeerus Currant Barrel #382 and Cerbeerus Golden Barrel #255). I think this is a great way to inform customers about what barrel aged beer tastes like. Room temp, flat, and unblended is a different beast indeed. We got back on the road around 8 pm with another 4 hours of driving ahead of us we attempted singing along to some terrible songs to keep us awake and motivated. We got home safely just after midnight.
TL;DR: I took a vacation in New England! I went to breweries! I ate oysters! I drank lots of Pilsners at Pils and Love!
If anyone wants to know more about what I did, what to share a beer I brought home, have a topic you think I might have somewhat of an interesting take on, or anything else, please reach out!
Comments/Concerns/Questions? Lemme know!