I'm back! Again!
Nothing motivates quite like your domain renewal! But seriously, I've been trying to come back to posting here since I last posted in July (oh jeeze). I love writing and I love this concept and I want to keep it going. The new job has me a lot busier, and more importantly, more fulfilled than when I started NTFO. This blog formed under my desperate need for a creative outlet while I was stuck in a less than ideal professional situation. Now that I'm feeling more satisfied and challenged in my work life, I find it a lot easier to come home and simply decompress. BUT this nerd loves to improve herself. One way I hope to do that is through this blog in some capacity. I want to keep the juices flowing, keep myself from falling into a rut of collapsing on the couch to binge watch and scroll through Instagram.
I'd like to get up a post a month, which seems like a realistic goal that doesn't put unnecessary stress on me to maintain a blog with a handful of readers, but gives me some structure within which to work. I can come up with a decent topic monthly, right?!?!?//11/1/! Regrettably many of my recent photo taking has been done for Instagram stories and many have text on them that cannot easily (or at all) be removed. So apologies for that. I'll try to be mindful of that in the future.
So, what have been up to since I last posted? In August I had the pleasure of attending the weddings of two of my longest friends. First was Sam and Chelsea's wedding in North Hero, VT aka practically Canada. I was very thankful for the many podcasts I had downloaded before the car trip (I recommend: How Did This Get Made, Comedy Bang Bang, Game Scoop, and The Easy Allies Podcast). In retrospect, we should've flown. Thunder threatened during the ceremony, but the rain held off and it was a beautiful outdoor wedding. We were even treated to a cliche rainbow! Before heading back to NJ, we made a quick stop at Foam Brewers. I don't remember specifically what I had, but I do remember enjoying it (lazy beer enthusiast). I was recently gifted a can of Built to Spill, their Imperial IPA. It's not something I would normally grab as my palette continues to lean towards lower ABV and less aggressive hop schedules, but it was a nice fruity/juicy beer I'd have again if I got the chance. I also loved their mini foeder from Foeder Crafters of America. They make some gorgeous stuff.
The second wedding of August was Kyle (the same Kyle that got me DEEEEEP into video games years ago) and Leslie's in Philly. We hit Tired Hands on our way in. We had lunch at the cafe (ate all of the bread), stopped by their general store, and had a few samples at the Fermentaria. That was all the time we had time to explore before having to get ready for the ceremony, which was held at The Maas Building in S. Kensington, Philadelphia. The space was originally built in 1859 as the Charles Maas Brewery! It was a gorgeous space inside and out. I truly appreciated the medley of Super Mario Bro music as their recession song <3.
The next day happened to be The Women in Brewing Symposium at USciences in Philly. I couldn't miss such a fortuitous opportunity to see some incredible women in the brewing industry speak about their experiences and perspectives on a topic I care deeply about and obviously relate to directly. I was a bit disappointed that the questions did seem to be geared towards prodding a bit of controversy/"man-bashing", but the panelists handled it with such aplomb and it was a really inspiring event. There was a networking/social gathering afterwards at City Tap House. Met some really wonderful people that expanded and strengthened my network. I have a post in the works about women in the craft beer industry, both as someone who fits that criteria and as someone who has been interviewed about this topic on three separate occasions.
As I posted about in July, I was awarded a scholarship from Pink Boot Society that allowed me to attend a practical brewing science course at Oregon State University. As part of the scholarship, I had to "Pay-It-Forward". I was given an opportunity to speak at a Philly chapter PBS meeting at Devil's Den in September. I spoke about Threshold Testing, a method of determining sensitivities to a compound in question by using various strengths in a beer. During the OSU course, we ran through an example using diacetyl (a common off-flavor in beer, think buttered movie popcorn). My talk was meant to coincide with an off-flavor training course. Unfortunately, due to the hurricanes in Houston at the time, the shipment of the flavor spikes never arrived. However, everyone was kind enough to stay and hear me speak (ramble?)! Upon completion, I had officially earned my pink boots which I received at the end of October and wear daily in the cellar.
After my talk, I chatted up two wonderful witches and we somehow decided to make a trek into Hudson Valley to enjoy some beer and sunshine before the dreariness of winter all made us hermits. I'm not typically one to make these types of plans and then actually stick with them (I'm a year-round hermit), but these ladies followed through and at the end of October we made an entire weekend of it. We couldn't have asked for better weather. We left around noon on Friday and came back late Sunday. We hit Equilibrium, Rushing Duck, Sloop, Saurez, Hudson Valley, and Plan Bee. So many tasty beers were had and I brought home a lovely selection as well. I was so enamored with Plan Bee, I literally bought one of every bottle they had available. The brewery is situated on 25-acres that you're free to explore. We took a walk down to their orchard filled with wild apple trees. The apples were the sizes of cherries and were tart and tannic. There were goats named Harry, Ron, and Hermione and chickens and a precious black cat, Oskar, that I wanted to take home. I'm hoping to make another trip there when the weather stops being winter.
October was a busy one even outside of the road trip through NY - Stardew Valley came out on the Switch. I became utterly obsessed with the game. I haven't picked it up in a little while, but for months I couldn't put it down. I ended up getting the soundtrack on vinyl and a gorgeous hand drawn guide book. It is the first game to get me to put down Breath of the Wild. You farm, befriend locals, flirt, cook, mine, battle, fish, and take care of livestock! I'm almost afraid to pick it back up because I may never put it back down. A co-op mode is in the works so that may end up opening that can of worms.
I also made my first, of what will certainly be MANY, trip to Mitsuwa Marketplace in Edgewater, NJ. Mitsuwa has several locations throughout the states, but only one in NJ. The main market includes a food court, supermarket, and a few speciality shops. Also of interest is the Kinokuniya bookstore and Little Japan USA general store outside the main building. We managed to spend a full 5 hours exploring and shopping and eating. We made a second trip in January before the premiere of Cardcaptor Sakura Clear Card anime and managed to spend another 4 hours. I just wish it wasn't such a trek up north, but maybe it's for the best because I'd go constantly if I could. If you have any interest or appreciation for Japanese culture or food, I highly recommend a trip.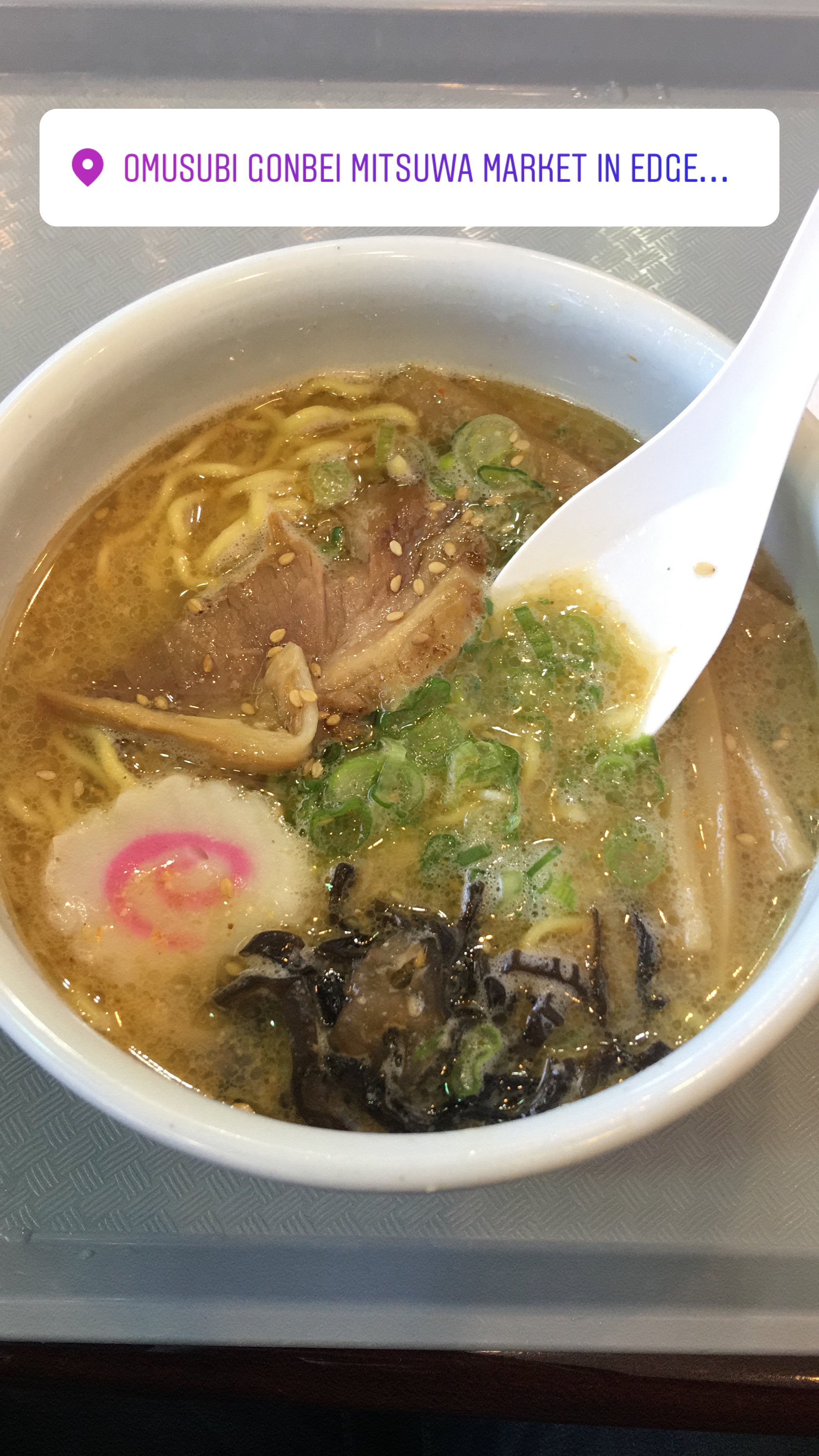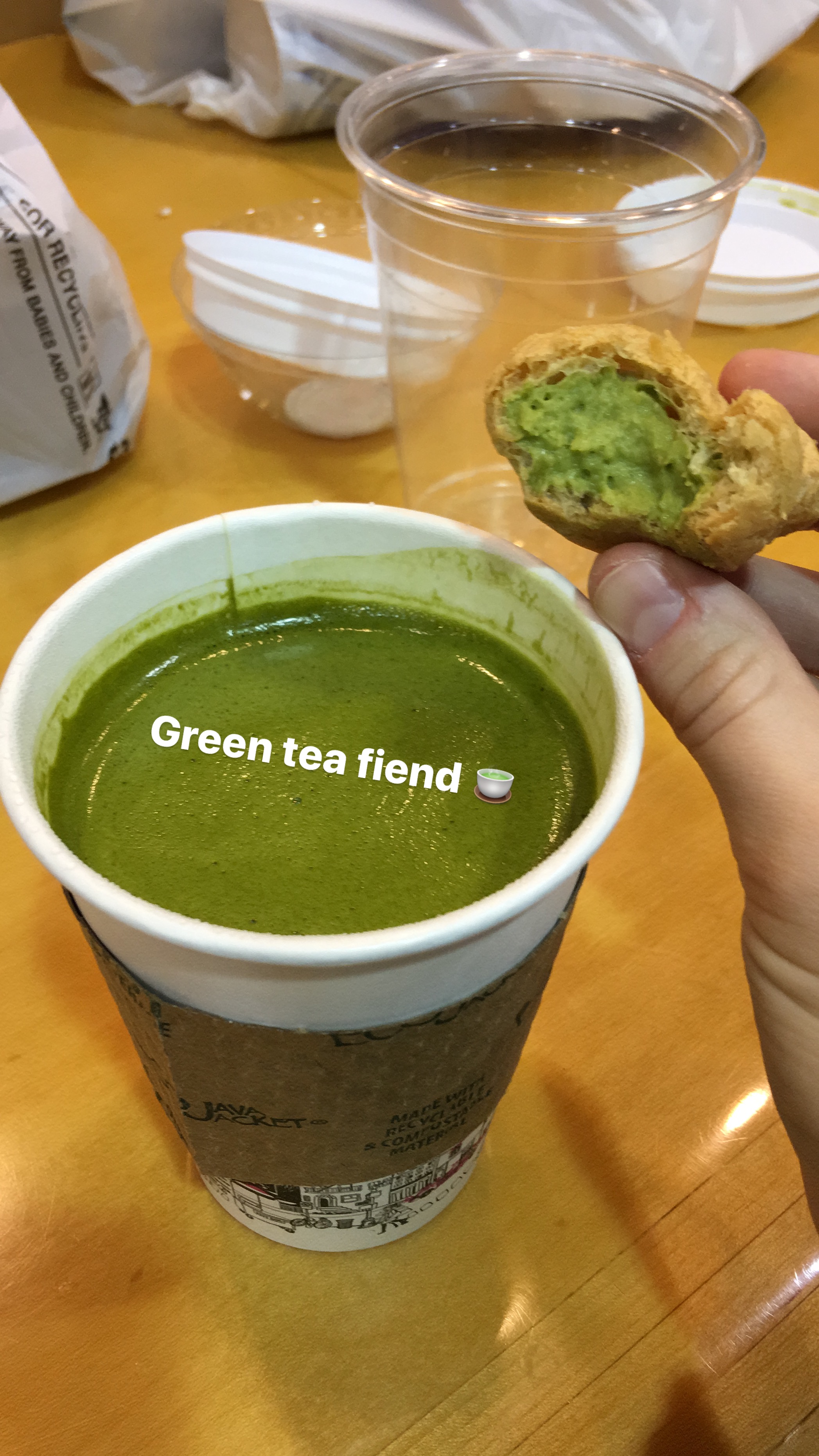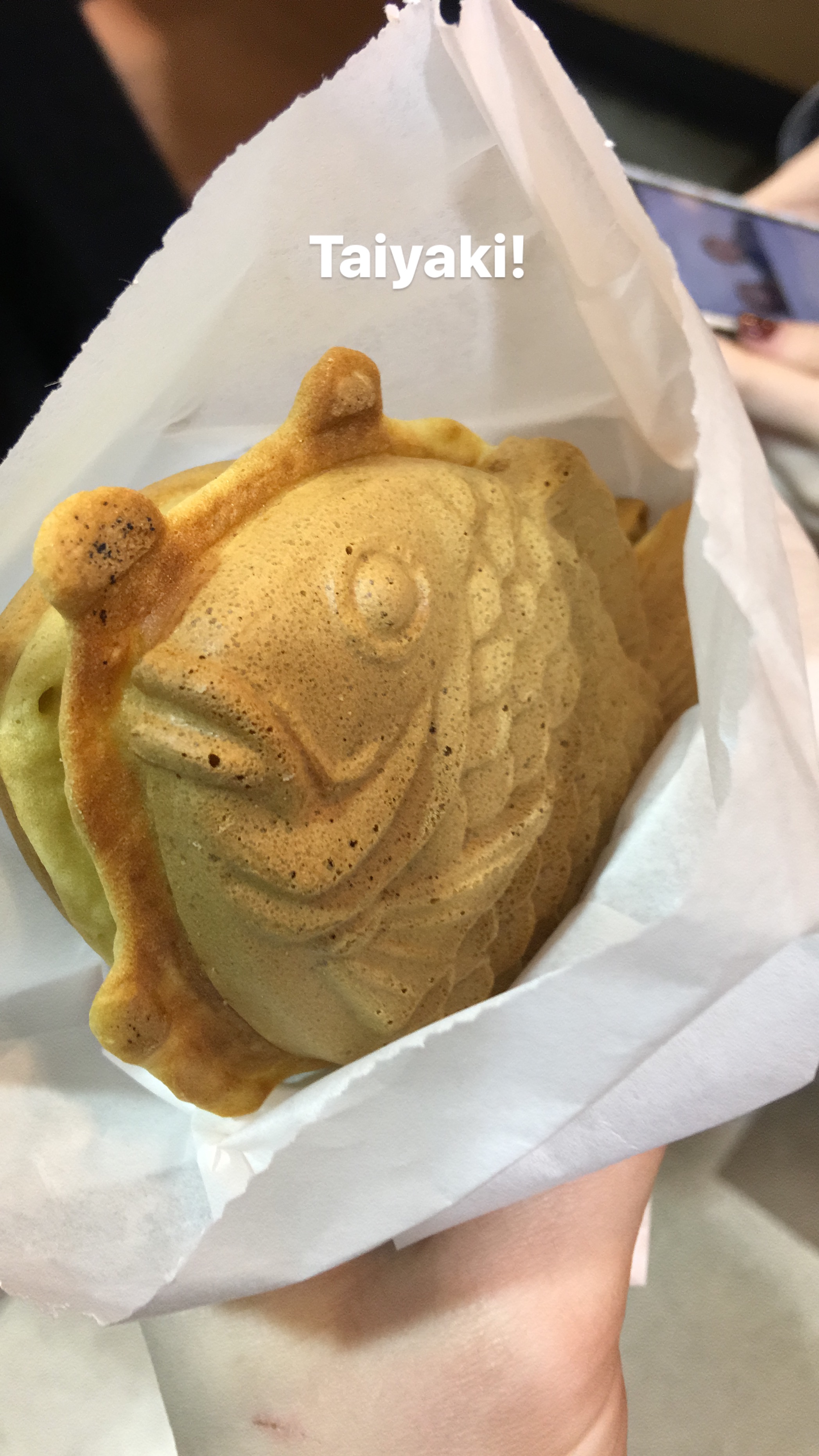 Super Mario Odyssey also came out in October for the Switch! It didn't suck me in like BOTW or Stardew Valley, but it's a super fun game that I enjoy revisiting to chip away at 100%. It brought together some of my favorite Mario titles, Super Mario 64 and Super Mario Galaxy. I haven't tried playing it with the Joy Cons, which I think is how the designers intended on it being played. I just prefer my Pro Controller, and as a lazy person, I don't have to detach my Pro Controller from anything, which is preferred. Also I turned 29, ew.
November and December were blurs of holiday bullshit. I did get to join in with the TalkBeer guys for their holiday bottle share, which was a sincerely delightful time. I've been invited to go their anniversary party in Vermont next month. I'll be sure to post about all the tasty beers and new breweries I visit on that trip.
In January, my sister and her boyfriend invited Jake and me on an impromptu trip to some New England breweries. Specifically Tree House, New England Brewing, Counter Weight, and Hudson Valley, my 2nd visit here. Sadly poor sleep the night before and drinking made this day a bit blurry haha! However, if you can stand waiting in lines and getting somewhere an hour before doors open, check out Tree House. Their new facility is gorgeous and they run their tasting room like a well oiled machine. My favorite beers, Native One and Native Six, were unfortunately not available to take home and made available only via onsite "bottle service". Second favorite of the day was Void Oatmeal Stout at Counter Weight.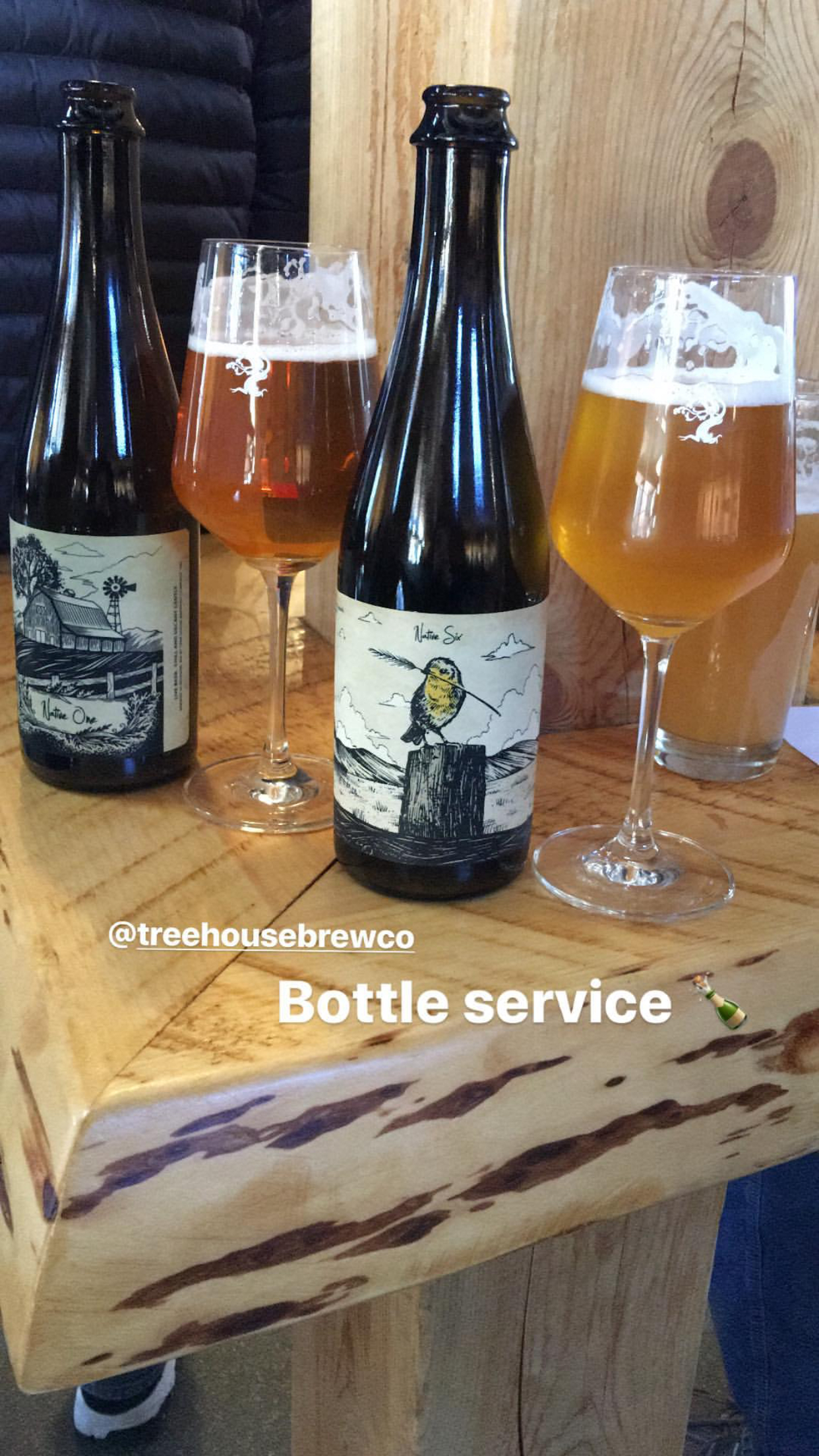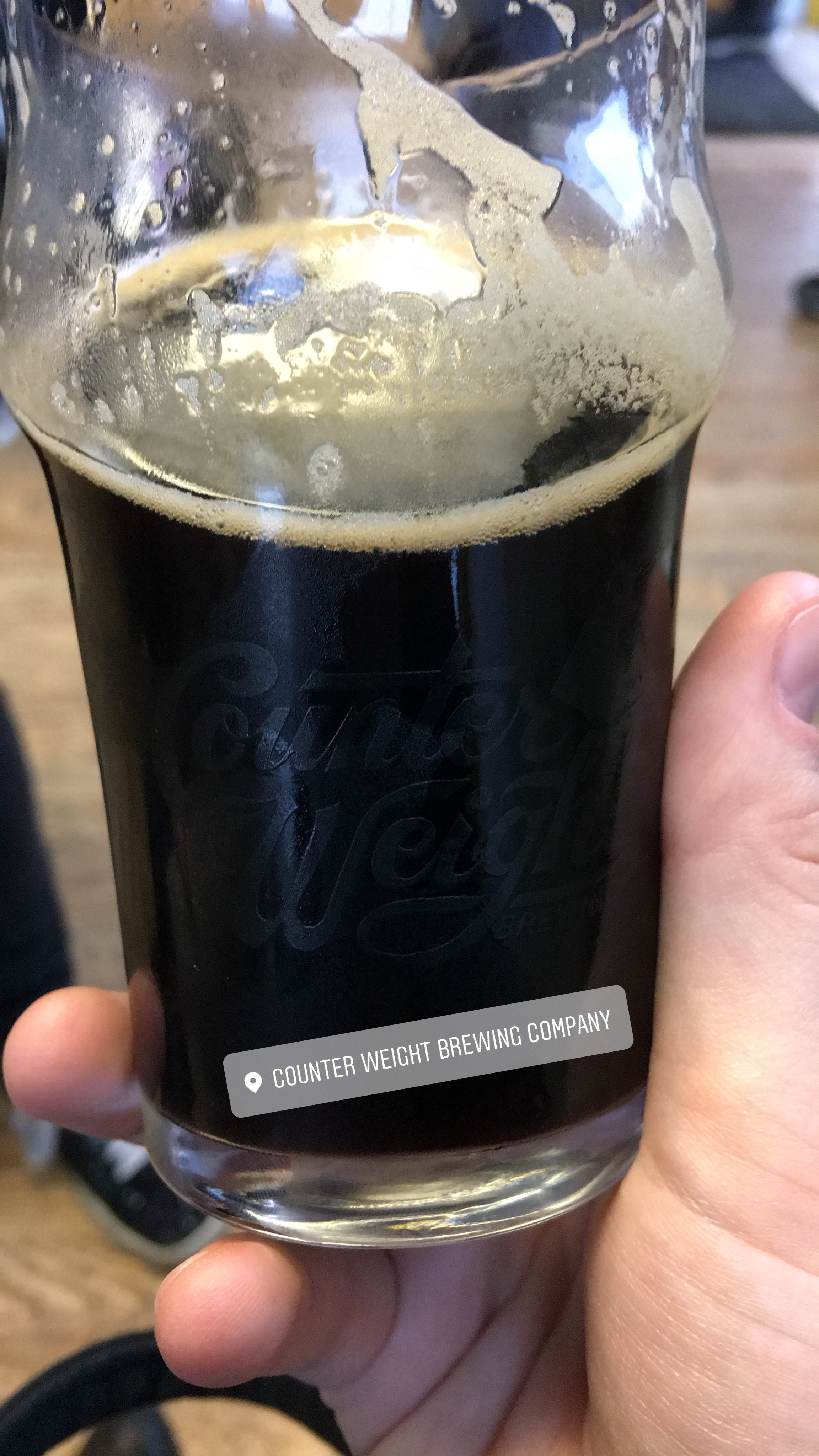 The only thing worth noting about February is that I finished binging the entirety of Adventure Time.
PHEW DAMN. Did you make it to the end? This took me way too long to write. Fun material is on its way, promise.
TL;DR: Aud is trying to resurrect her blog. She isn't dead. She went to a few places and drank beer and played video games and nerded the fuck out… you know, the yoozh (... usual).
Comments/Concerns/Questions? Lemme know!